Friday Favourites
We can't believe it's Friday already! That week flew by.  Maybe it was all the warm weather and thoughts about fall that make these summer weeks seem to go by all too quickly.  That and our trip to WEM today that revealed racks and racks of summer clearance amidst falls new hues.
I have spent a lot of time online this week so my favourites are easily accessed while surfing and catching up on episodes of our guilty pleasure soaps.  While I am a Days of Our Lives Girl, S prefers Y&R.
Pinterest what better way to store all your favourite things than by creating virtual design boards! The handy Pin It link lets you add any image you find online to create a collage of your favourites, sorted according to theme.
Covet This site is like having your very own personal shopper.  After completing a short quiz, Covet generates your style profile (I am apparently Classic despite all efforts to be more contemporary ; ) Then you receive a weekly (or biweekly) email of online clothing finds suited to your style personality.  Seriously, you NEED to try this.
Royal Apothic – Kensignton Garden Eau De Parfum I am in love with this scent from Anthropologie. I could bathe in it and the bottle is so precious too.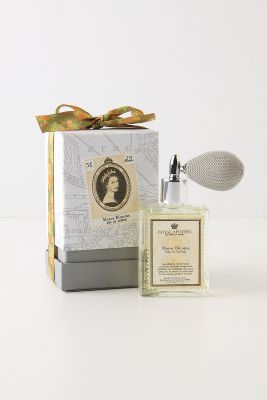 S's fave's from the past week:
Crazy Stupid Love – 2aTC highly recommends this fabulous movie starring Steve Carrell, Julianne Moore, Emma Moore and (SIGH!!!!) Ryan Gosling. 
Mojito Tea by Tetley – S had a cold and sore throat this week and drank litres of this delicious tea; described by Steepster as an exotic blend of mint, lime and a hint of honey that will sweep you away. 
With A Twist Tea Cups – from Anthropologie are beautiful and the prefect size for a cup of mojito tea.
Have a good weekend!
from L & S